It is quite safe to say that no business model can be crisis-proof. No matter how much hedging against risks, diversification, automation, safety and liquid availability of funds may be integrated into a business' portfolio, one can almost never be too safe. Cash or liquid funds, often act as the main tools that a business can use, when addressing a crisis situation. Many businesses today, choose alternative loans when in need of added liquid funds.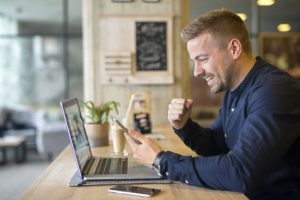 What are Alternative Loans?
We at Business Capital USA are a direct lender of alternative loans. These are loans available to businesses from a lender that operates independent of banks or other institutional lenders.
Certain advantages can be offered by alternative lenders:
Acceptance of bad credit history and scores
Quicker and simpler loan processes
Convenient qualification terms
Flexibility in repayment plans
Higher chances of loan approval
Personalized customer service
With Business Capital USA, all the above advantages can be accessible to you.
Keeping Your Business Safe with Access to Emergency Funds
It is one thing to block an amount of funds for the purpose of addressing business emergencies and another thing entirely to have an access to an external source of funds that can be used for similar purposes.
Since not all emergencies can be covered through such savings and because it isn't healthy to block cash beyond a certain limit, many businesses choose one or both of these options as an answer to any such situation:
Having a business line of credit
Choosing a trusted alternative business lender
What Crises do Businesses Tend to Use Loans For?
Businesses can face many kinds of crises depending upon the industry they serve, the business model they operate on, the scale, the location and various other internal as well external factors.
Most frequently, business crises are of one or more of these kinds:
Financial crisis
Personnel crisis
Organizational crisis
Technological crisis
Natural crisis
Accidental crisis
Workplace violence
Terrorism, Theft, Vandalism, and other disasters
The Risks Involved
Alternative business loans – like virtually anything related to business – come with certain risks. Common risks that are associated with such loans include:
Higher interest rates
Lands given out with fewer verifications and restrictions
Unsecured loan may include personal liability
Lender incompetency
Get an Alternative Business Loan Online
If you're looking for an alternative business loan to address a crisis or a business emergency, choosing a reliable and renowned online lender could be the best solution. We at Business Capital USA provide a quick and reliable solution for business funding that you can access at any time using our online application. Applying for a loan simply takes a few minutes and shortly after we receive your application, an expert from our team shall be in touch with you. Most business loans are processed by us in a matter of 2 business days.