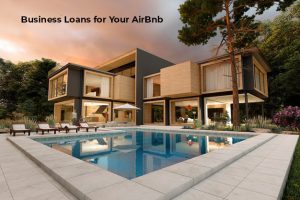 Airbnbs are possibly the best holiday rental options for large groups of travellers, including families, groups of friends or a combination of the two.
When just a decade ago, a single hotel room could fit no more than 3 individuals thus making it difficult for a large group to spend a gala time together while vacationing, airbnbs have solved that problem for those people longing to have a private space to themselves along with their near and dear ones. These days, the trend is to hangout and chill together till late, which cannot be done in cities that shut down after midnight. Airbnbs are therefore the much needed solution to that problem.
After all, who doesn't like to unwind with their friends and family by their side, especially when on vacation?
Airbnbs offer multiple bedrooms and bathrooms along with common areas like a living room and kitchen, thus offering a space that has both privacy as well as liveliness.
These are basically properties given on rent to groups of people who want to vacation together, without having to say goodbye for the night to each other at a time when there's no place to be after midnight. They can instead choose to hang out together after the day, in a common room, and those who wish to crash before the night ends for their peers always have the option to head to their room as and when they feel like it.
Another advantage of renting an Airbnb is the fact that a huge group of people can enjoy solely with each other, without any kind of external interference. Since airbnbs are more or less rented houses, some of them may even come with additional activities like swimming, basketball and more. These features can be used by the group of people currently staying there, for a great and a fun time together just with each other, so as to avoid any unwanted comments, stares or judgement.
The last yet most important feature of an Airbnb is the fact that they are comparatively way cheaper than hotel rooms. So, even if a traveller wishes to travel solo, he/ she can rent an Airbnb instead of a hotel room, which can in turn help him/ her also save more and maybe spend it on other necessary or wishful products and services. This also works well for those who are travelling on a budget, and for those who are travelling for the purpose of education and need a cheap yet comfortable option to reside in.
For a business as progressive, comfortable, flexible and affordable as this one, could one get a business loan to offer better services and more spaces?
The answer, indeed, one can! There are plenty of options through which one could get a business loan for an Airbnb business, but the best one would be to apply for an online business loan, especially if applying for one with a traditional lender seems rather difficult to go through.
Online Business Loans for Those Wanting to Invest in an Airbnb
The concept of an Airbnb is a rather new one, and isn't as expensive as that of a hotel business. That's why it may be difficult to get the funds you need for such a business from a traditional lender.
However, there's no reason to worry since you could always get a loan from a trusted online loan lender like BusinessCapitalUSA, offering business loans to people who choose to start small businesses.
All we ask from you are a few very basic documents unlike those asked for by traditional lenders such as credit scores and collateral. All we need you to have is proof of revenue and for your business to be at least 6 months open from it's commencement.
As long as you meet the basic criteria asked for by us, you shall receive the funds that you need for your business without any hassle.