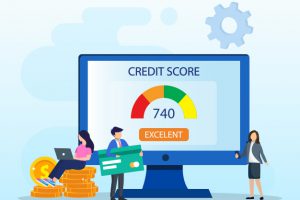 Loans and other credit products have played a crucial role in the growth of many businesses and even national economies. Having a solution that can provide your business with the required funds at the right time, can be a significant part of a recipe for success. For this reason, line of credit loans are gaining popularity in business and many of these are available today with ease. Nonetheless, establishing a line of credit is not always possible and it may take time for such an ongoing agreement to fall into place. If your business has not established a line of credit yet, and you need a quick loan, this article is here to guide you about alternative loans which can enable you to quickly secure the funds you need for your business.
What is a Line of Credit and How does it Help?
A line of credit is a loan amount allocated to a borrowing business, from which the business can utilize any amount flexibly, and pay interest on such amount subject to the agreed terms and conditions. Effectively, it is a pre-approved loan, ready for use as and when needed.
A line of credit can serve a business in some truly valuable ways:
It can work as a quick source of funding
It can provide working capital as needed
It can be used for all business purposes
Once approved for a particular period, it remains available until it expires
How an Alternative Lender can Serve Your Needs
Not every business can qualify for a line of credit, and, at times, the need for such an arrangement is realized rather late, while such loans can take a significant amount of time to get approved.
What a business is likely to need, then, is a quick source of funding. The right alternative lender can provide a quick and reliable funding option, provided your business qualifies for a loan. At Business Capital USA, we provide 4 types of loans that make suitable alternates to a line of credit:
Loans with No Hard Credit Checks
Oftentimes, a loan rejection is due to a poor credit score. Applying for just any loan despite having a poor credit score, is an easy way to enter a downward spiral, as that can further impact our credit scores negatively. What your business can make use of in such a situation, is a loan with no hard credit checks. These are typically short-term loans with limited amount caps. Such a loan can use alternative ways to assess your loan eligibility, allowing your credit scores to remain unimpacted.
Unsecured Loans
These loans, having no collateral requirements, are an easy way to get funded quickly. Apart from reducing the risk of losing valuable assets, they provide the advantage of quick approvals and processing as a lot of time can be taken up by the processes associated with accepting and ascertaining the value of assets pledged to take up a loan.
Quick Business Loans
Loans designed to have a particularly fast process, eliminating cumbersome and time-taking steps, can be a saving grace at a time of need. Our loans have a lean and friendly process of application, approval, agreement, and disbursement. In most cases, we process loans for eligible borrowing businesses within just 2 business days.
Merchant Cash Advances
Merchant cash advances offer funds against potential future revenue. This allows a business to borrow and pay out a loan from their future sales directly, making the whole transaction fast and easy to manage, while enabling easy qualification terms. Many businesses use such loans for assistance with cash availability (working capital), quick inventory purchases, cash purchases of urgently needed equipment, and other such needs.
Finding the Right Lender
Finding the right alternative lender can make the difference between a good and a bad business decision. Loans are expensive and when such expensive loans aren't carefully thought through, the result can be unhealthy or even disastrous for a business. Some points here can help you with such a decision:
1. Avoid Personal Loans for Business Use
Many get tempted to use personal loans for businesses uses, but while they may be easier to secure, they come with disadvantages such as higher interest rates, lower eligibility, no tax savings, and complication explanations on the books of accounts.
2. Get Tax Exemptions
If your business is securing a loan for the purchases of qualifying assets such as equipment, Section 179 deductions can be a good way to save taxes. However, not all lenders enable such provisions. With Business Capital USA, you can enjoy this benefit and hence lower your expenses.
3. Check to Ensure Your Lender is Legit
Not all alternative lenders are equal and some scammers pretend to be lenders too. Before taking out a business loan from an alternative lender, it is important to ensure you're dealing with a legitimate lender. A secured and well-constructed website, prompt customer care, positive online reviews, and transparent loan terms are typical qualities offered by legit lenders.
4. Avoid Lenders offering Suspiciously Attractive Deals
One major way in which illegitimate lenders try to attract borrowers is by offering deals that are too attractive to be true. If you receive an offer of a loan that seems too tempting, chances are that it is a trap.
Keeping these points in mind, it becomes easy to find the right alternative lender. However, when it comes to ease and quickness, today's lending market offers more than just that.
Borrow Money Online
One of the best advantages offered by some alternative lenders comes in the form of online loans. Borrowing money online makes it easy to focus on the actual tasks at hand instead of prioritizing the activity of running around to get funded. Additionally, it becomes easier to submit and complete the required forms and documentation online, versus going through the hassle of paperwork. Today, lenders such as us as Business Capital USA can offer an almost fully online process for all business loan types.
Get a Quick Loan for Your Business
Once ready to go ahead, the process of a loan is simple and fast when you choose Business Capital USA. To get a loan quickly, all you need to do is, fill in and submit the online loan application and one of our team members shall be in touch with you to take things ahead and guide you through the process. So, worry not if your business misses a line of credit. Simply choose us and we shall work on providing you with a suitable loan promptly.