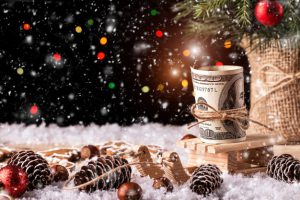 It's holiday time for most but peak time for the rest! If your business is one that enjoys a huge growth during the holiday or festive season, it can be a great idea to plan and reach what potential your business has. For many businesses, the limiting factor of reaching this potential is the available funds that they possess. Good management and strategy do often find that borrowing for the right reasons at the right time, can have hugely beneficial results when strong plans of utilizing the borrowed funds well, are effectively implemented.
Thanksgiving and Christmas are very vastly celebrated across the country and many businesses see a sharp rise in demand during these periods. Such a sharp rise is often not fully met by every business that experiences such a demand. Some businesses choose to use holiday or festive season funding options – which like many other products also see a sharp increase in demand – and planned well, these can lead to a very fruitful outcome.
Alternate Business Loans for Festive and Holiday Seasons
We at BusinessCapitalUSA are a trusted and renowned lender of alternate business loans. Ideal for businesses that are unable to seek traditional loans or for those who need a quick and simplified loan application and transaction process, our loans are available online or over the phone. We provide easy business loans and our festive season loans can fund businesses up to $500,000 depending on eligibility and various other factors, which are assessed through the information provided to us.
A festive season business loan can be credited by us in as short as 48 hours from application, provided that all information and documents provided to us are easily verifiable and reveal eligibility for what has been applied to.
Festive Season Loans for Bad Credit Borrowers
Credit score plays a decisive role in a borrowing transaction. If an owner of a business has a bad credit history, a reliable and trusted alternate business loan lender is likely to be the best bet for getting a business loan.
At BusinessCapitalUSA, we provide alternate business loans for bad credit borrowers totally independent of the credit scores that they may possess. Even during the peak festive seasons, our loans are still available without a bias towards high credit scores as these are income-based business loans.
When to Avoid Borrowing during the Festive Seasons?
Though borrowing is used widely and can lead to a greatly successful outcome, being legitimate in our ways of business, we as lenders at BusinessCapialUSA believe that it's important and ethical to share examples of scenarios in which borrowing a loan during festival seasons, is likely to be better avoided:
Where possible, avoid borrowing in the last minute as loan deals start to get more expensive. Planning and borrowing well in advance can have strong benefits. Nonetheless, sometimes it is unavoidable to do and, in such cases, a shorter-term loan can be considered, which may help accrue lesser interest.
Avoid borrowing an alternate business loan during the festive season when trustworthy lenders are not available to you. When choosing alternate business loans, dealing with legitimate and reputed lenders is very important.
It is advisable to avoid a festive business loan for non-festive season related expenses. Sometimes demand forces lenders to increase loan rates and this can make them harder to repay.
If your business does not trend during festivals, it is likely to be a better choice to opt for a loan more suitable for your business's exact needs.
Applying for a Festive Business Loan
Deciding to borrow funds for a festive season can be a great step towards a successful growth and increased profits. We at BusinessCapitalUSA have simplified the business loan process for the holiday and festive seasons. With just the bare minimum requirements that it takes to get a loan application started, we initiate certain verifications and get in touch with you to work towards a solution to finance the needs of your business. The application for the loan is online and can be found right  here.