The current times have thrown many unforeseen and unmatched challenges towards the business world. Some economists also expected the world economy to come to a complete standstill. Yet, most economies across the globe remain strong and it doesn't take an expert to see that many businesses have grown, revolutionized the way they work, and diversified their products and services – some to survive and some to simply use the situation as an opportunity instead. As an alternative business lender, it gives us the pride to say that some of our clients have been able to find immense value in our services as they were able to seek funding from us during these challenging times and while some simply used the funds to sail through the toughest days, many have been able to use the funds to evolve their business into something one could call "pandemic-proof"!
While much keep changing within the business environment, the same cannot be said about traditional business loans. Adapting to new ways of doing business and less conventional businesses is something that traditional lenders are yet to catch up with. If you own an unconventional business, chances are that your requirements for a business loan may most conveniently be fulfilled by an alternative business lender. However, since this side of the industry isn't as strongly organized as the banking system is, it is often advised that borrowers choose alternative lenders wisely. The last two sections of this article address that concern.
What's your Business Model?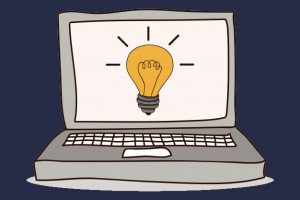 A business model is simply a framework around which a business functions – this framework may suggest the way in which the products and/or services are curated, presented, and sold to consumers, how and where these are placed, and what strategies are used to best secure growth and profits. Some would say that there are a few hundred business models and virtually all businesses fit in one or more such business models. New business models can evolve as major changes in the market occur.
While businesses within every business model might be in a situation that could enable them to gain a lot from added capital, many less-traditional business models may not enable the business to qualify for a traditional business loan. And yes, this is indeed one of the situations in which an alternative business loan lender could be of much importance to the business.
Why Traditional Loans might reject you
A traditional business lender like a bank is likely to accept business loan applications from conventional businesses – such as a supermarket chain or an automotive dealer. However, the requirements and qualification terms of a business loan from such a lender can be very stringent. While the reasons for being rejected a traditional business loan can be many, most borrowers are rejected for one or more of these reasons:
Bad credit scores/history
Recent bankruptcy
Less period of time in business
Poor cashflow
Lack of security/collaterals of enough worth
Incomplete documentation provided
The industry and sector your business falls within
An unconventional business model that's not accepted by the policies laid down by the bank
How Alternative Business Loan Lenders could help
An alternative business loan lender may choose to accommodate requests from all the businesses that a traditional loan may reject, and provide a loan overlooking why a traditional loan might have been rejected. However, any experienced and trusted alternative business lender would have its own mechanism to gauge a business' loan eligibility and this may or may not encompass factors similar to the requirements laid down by traditional loan lenders.
As a widely trusted and renowned alternative business lender with years of experience in the industry, our business loan applications are welcome from any business that meets our basic eligibility requirements, as per which your business:
Must have no open bankruptcies
Must be generating at least $5,000/month in Gross Sales
Must be in business for at least 6 months
If you meet these eligibility terms, we could provide you a loan even if your business or you:
Have a bad credit score/history
Have an unhealthy cash flow
Have been rejected loans elsewhere
Have no collaterals to provide
Belong to a high-risk business sector
Have an absolutely unconventional business model
Finding a Trusted Lender
An important part of taking an alternate business loan is to choose a lender for your loan, who's worthy of your trust. Here's what to look for:
Established and legitimate alternate business lenders typically have a prominent presence online and a well-designed, secured website
It's generally easier to trust a lender when it's easier to reach out to them – promptness in response to emails and phone calls can be of utmost importance
Look out for legitimate contact details being provided on the website and various other communications by the lender
Before you accept a loan offer, look for transparency – the offer should be easy to understand and must have no hidden charges.
Get an Alternative Business Loan
At Business Capital USA, we take pride in having established years of trust with our valued clients. We would love to work with you too! If you're looking for an alternative business loan, you could simply submit your details through the online application that simply takes 2 minutes to fill. A customer service expert would get in touch with you shortly after we make a preliminary assessment.