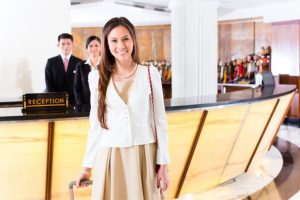 The hotel industry has been through much turmoil and with the markets re-opening, some have seen a strong return of business, while many haven't been so fortunate. The market is open again but the dynamics are indeed very different today and this is something virtually all businesses have to live with and must adapt to,in order to sustain and grow.
This article discusses six ideas which are seen helping hotels across the world get back on track. These ideas are practical, effective and while some might be seen as simple common sense, being conscious of them and implementing them is probably what is more important than the ideas themselves.
1. Enhance Flexibility
Unless your hotel is seeing high occupancy rates, providing flexibility in terms of check-in and check-out timings, length of stay, stay inclusions, etc. is one of the ways in which you can increase the customer interest in your hotel. And with enhanced flexibility, it is additionally important to ensure that all flexibility is features on all distribution channels that can enable your hotel to take advantage of such features.
2. Refresh Your Online Marketing Strategy
In the post-pandemic era, online marketing that was already very effective, has simply eclipsed all other media of marketing. The world of online marketing evolves very rapidly and what worked then – before all the turmoil – might simply not work again.
It is hence critical to understand the new dynamics of the current online marketing channels and refresh your online marketing strategy in accordance to what works now.
3. Target a New Audience
Some of the popular ways in which hotels target new audiences include:
Adding new services and features that attract new audiences
Using targeted advertisements
Revising tariffs
Repositioning your brand
Using new marketing strategies
Using different channels of distribution
4. Add Trending Services
In today's world, trend is a friend as close as it's never been before. Thanks to social media and search engines, trends influence the decisions of many buyers very significantly. Understanding what's trending within your relevant and potential audiences can be an effective way to cater to those audiences when combined to the right marketing strategies.
5. Consider offering Package Deals
As a hotel, it's likely that you already offer packages which help you with suggestive selling, upselling and cross-selling products and services. If you're not already offering packages, it is probably worth considering to do so and if you're already offering them, it could be a good idea to revisit what you offer and how you target the potential customers for what you offer.
6. Partner Up
Partnering up with various other business can help you reach out to an entirely new audiences. Partnerships can be made with credit card providers, banks, airlines, nightclubs, travel agencies, magazine publishers, and so on. Getting into such partnership deals may require some initial efforts and the right calculations with the right deals and right partnership deals often work out to be meaningful and useful, leading to mutual benefit.
Financing the Business Ideas
We've discussed six effective ideas and there's no doubt that there could be an infinite other useful ideas too. But if funds are what you need in order to implement any such ideas in your hotel business, we invite you to get in touch with us or directly apply for a business loan from us at Business Capital USA. Once in touch with you, our team of business financing experts will work with you towards a suitable loan offer that could help your business get back on track.