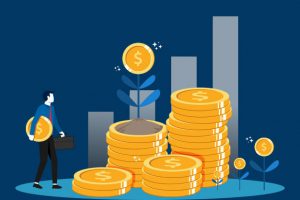 Unsecured business loans are undergoing a rise in demand as various legislatures and critical insights have worked to make the market safer for both borrowers and lenders over the years. Today, many experienced and prominent names exist in the industry and some offers of unsecured business loans tend to be quite attractive, offering competitive deals and flexible terms. However, one factor always remains – these loans come with significant personal risk and hence today, we share ways in which the extent of personal risk can be either reduced or limited, for the next unsecured business loan that you may apply for.
So, in short, the answer to the question, "can personal risk be reduced in unsecured business loans?" is yes and as you read this article, you shall be able to understand how and to what extent it may be feasible.
What is an Unsecured Business Loan?
Business loans are typically either secured or unsecured. Unsecured business loans are those which are not "secured" against collateral or an asset of value i.e. these business loans do not require the borrowing business to pledge valued assets that can be seized in case of non-repayment of the loan.
Typically, the risk associated with unsecured business loans is considered to be lesser for the borrowing business in certain ways. This is because of 2 factors:
Unsecured business loans typically have shorter tenures and limited loan amounts
For a lender to recover from an unpaid loan, a longer procedure may apply.
For this reason, the risk in lending for the lender tends to be higher, and this in turn, often leads to these loans having higher interest rates.
What is the Personal Guarantee that Unsecured Business Loans feature?
While not requiring an asset of value as a security or a guarantee, unsecured business loans typically require personal guarantees. That means, should there be an unpaid loan amount, the lender can hold the borrowing business owner(s) responsible for payment of the due amount subject to the conditions agreed to upon the time of the agreement.
Reducing or Limiting Personal Risk
With personal guarantees that apply to unsecured loans, personal risks are always associated. Many terms and conditions as well as ways in which you deal with situations and communication with your lender, may impact the outcome in the situation that personal liability of the loan comes into effect. Here are tips that can help reduce or limit your personal risk:
Communicate with the lender: Communicating well with your business loan lender is likely to lead to beneficial compromises. At any stage, communicating with the lender may – to some extent – help you simplify loan terms, push back payment dates, find a mid-point, etc.
Consider personal guarantee insurance: If you are taking an unsecured business loan of a hefty amount, it is almost absolutely recommended to take up personal guarantee insurance too. In any case, such insurance can reduce your risk to a great extent.
Structure the personal guarantee: Before signing the loan agreement, it is often possible to negotiate the structure of the personal guarantee, i.e. when the guarantee comes into effect, what extent the guarantee applies till, etc. Ideally, these terms must be best written to suit your situation.
Renegotiate: If your business does well after the loan is issued, it may be possible to renegotiate loan terms and the structure of the personal guarantee, on the grounds of healthy performance.
Avoid "joint and several" personal liability if possible: This might be a point of key significance in the situation of a partnership business being unable to repay an unsecured business loan. Not all lenders may be able to accept the avoidance of the clause, but it is suggested to avoid it where possible.
Request to eliminate certain personal assets: On request, it may be possible to eliminate certain assets from the guarantee, and these assets could include your personal residence, your emergency savings, etc.
Choose a higher interest rate over higher personal risk: This choice often seems tough but should things go sideways, the importance of choosing the former over the latter, easily becomes evident.
Carefully consider co-guarantors: Co-guarantors of loans may include spouse, children parents, or other individuals. Before adding co-guarantors, it is important to consider the choice carefully.
Choose an Alternative Lender offering Flexibility
At Business Capital USA, we as an alternative business lender offering unsecured business loans, aim to provide significant flexibility in our loan terms and features. Each loan agreement is drawn out to suit the needs of the borrowing business and our promise for flexibility means that you as a borrowing business owner can negotiate the terms to a good extent before the agreement bring processed and mutually signed. This can help in limiting risks to a great extent, so that in the less likely situation that your business cannot afford to make repayments, the risk to you as an owner or a partner in the business, is reduced significantly. Simply choose us when you need an unsecured business loan and our team shall work with you towards a suitable loan offer.